Here's the latest on our girl! – NS
Grammy-award winning singer Lauryn Hill is battling to stay out of jail over unpaid taxes.
Aside from occasional concert appearances, she has been absent from the music scene for several years. She has not released an album since 2002.
Her most publicized recent public presence was in a federal court appearance in 2012 when she pleaded guilty to failing to pay taxes from 2005 to 2007 on $1.8 million in earnings. Her tax liability, including interest, penalties and unpaid state taxes, is estimated at $968,000.
The 37-year-old R&B star agreed to clear a $554,000 federal tax liability by May 6, when she is scheduled to be sentenced. She faces up to three years in prison. Hill reportedly made a payment of $50,000 in late 2012, but has less than two weeks to come up with the remaining $504,000.
The singer is planning to borrow against the value of two real estate properties to settle her federal tax bill before the court date, according to Nathan Hochman, her attorney. In addition, she recently signed a $1 million recording contract with Sony.
But reliance on a recording contract to settle the tax liability was criticized by U.S. Magistrate Judge Madeline Cox Arleo in Newark who said that the singer has "substantial assets."
"This is not someone who stands before the court penniless," Arleo said to Hill's attorney, Nathan Hochman according to CBSNews.com. "This is a criminal matter. Actions speak louder than words, and there has been no effort here to pay these taxes."
from AFRO.com
---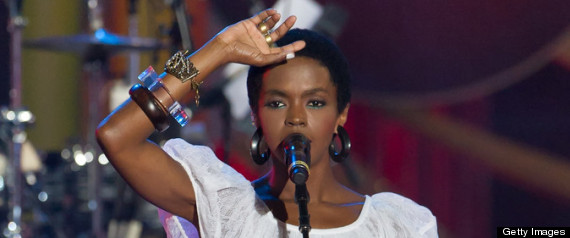 NEW YORK — Lauryn Hill says she has signed with Sony to pay her overdue taxes.
Hill pleaded guilty last year to not paying federal taxes on $1.8 million earned from 2005 to 2007. The 37-year-old posted on her Tumblr blog late Thursday that she "signed a new record deal, and that I did this to pay taxes."
The total Hill owes is in dispute, but it is around $1 million. Her next sentencing date in New Jersey is May 6.
Hill also says she's working on new music. She hasn't released much music since her 1998 solo debut, "The Miseducation of Lauryn Hill." It has sold more than 10 million albums and won five Grammy Awards.
Hill writes that she's not only signing with Sony because of her legal woes, but also because she needs to express her creativity.
____
Read her open letter talking about it: